Lets get straight to the point, we capture and create virtual tours, 360 video and supporting apps for a range of uses. Not only that, we're good at it, but don't take our word for it, one tour we uploaded in 2020 has now amassed over 2.5 million views! (the customer predicted 10k!).
What makes us different is our vast experience across a wealth of interesting and challenging projects, from scanning a cruise ship that was in use to a designer outlet centre over 46,000sqm in size! We have even created tours of locations not built yet! We have been working with 360 Media for over a decade and developed various solutions to scanning problems, innovative tours and our own bespoke analytics solution and because we love what we do, we are always striving to develop better solutions, new features and tackle new challenges.
Mobile App Design
admin
2016-09-02T04:41:51+00:00
Tailored to a clients needs, we deliver projects across a wealth of areas. The main areas are
01. VIRTUAL TOURS
What better way to showcase a venue or location than with Virtual Tours. We specialise in large scale virtual tours, both for google Maps and for standalone tours for a client website. These are used for marketing, planning, development amongst other things and we have over 2m views of our content.
Our expertise in CGI visuals is second to none. We have created visuals for all manner of clients from new buildings and developments, event floorplans and more recently, 360 rendered images to combine with a virtual tour of a space not yet created!
03. VR APPS & IMMERSIVE MEDIA.
Projects such as virtual and augmented reality as well as virtual 360 filming. We have worked on location based AR, Virtual Environments to transport a user to another world or location and increasingly virtual bespoke spaces you can walk around within a website without any other software.
Until recently, OneDeadPixel has gained business solely through word of mouth and we take pride that all customers have achieved 100% the project goal. As we grow further, the most important metric for us is to maintain this 100% achievement and customer satisfaction and ensure our content does the talking for us and you!
UNREAL ENGINE (VR Tech)
83%
UNITY ENGINE (VR Tech)
93%
THE USER MUST COME FIRST.
When we work on any project, large or small, the main aims are to ensure we deliver to, and exceed your brief, within your budget and timeframes and ensure you get the best results. We pride ourselves in our transparent approach and whilst every project is different, consistency in our work ethos, our dedication and team expertise as well as our amazing skillsets, ensure we deliver to the standards you require.
At vero eos et accusamus et iusto odio dignissimos ducimus qui blanditiis praesentium voluptatum deleniti atque corrupti quos dolores et quas.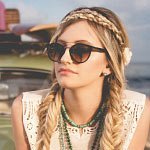 "Paul and his team have a "do more than expected" attitude and have done several great jobs for me. I have recommended them to various people who now use them regularly."
TOM MIKLAUSIC – MCARTHURGLEN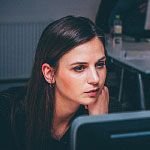 "OneDeadPixel are able to execute complex projects with ease and efficiency, always delivering on time and within budget. I would have no hesitation in recommending OneDeadPixel."
SURRINDER LALL – VIACOM
"Phasellus vulputate turpis tincidunt, aliquam quam in, accumsan massa. Donec feugiat ultrices molestie etiam venenatis."
DAMIAN NORMAN – LONDON EXCEL
We're always happy to chat, brainstorm and answer any questions you may have